Tatva Pre-school & Child Care, Punawale is spread across 7000 square feet in a 4-storied building. The center is thoughtfully designed to offer the Preschool as well as Child Care children a safe & secure learning environment. A patch of lush green along with an outdoor play area, an inviting sand-play corner and the all-favorite 'tree-house are attractions that thrill children and parents alike. This School caters to the needs of children between the age group of 2 to 6 Years in Preschool & 6 months to 10 years in childcare.
The childcare facility at Tatva Punawale is equipped with a calming nap-room, a pretend play corner and a "together" dining space. Mealtime here is an interactive affair with food being prepared by the school's in-house chef as per the seasonal menus planned in consultation with a certified nutritionist. Every detail is monitored to ensure high quality and nutrition.
The premise is a perfect combination of modern design with naturally lit and the most spacious classrooms with dedicated learning spaces. All classrooms facilitate experiential learning through the various interactive corners. These corners host a wide range of themes such as Music, Art, Science, Technology, etc. to help inculcate the curiosity of the children and encourage them to effectively exhibit their learning.
The Tatva team is committed to providing Children with a joyful educational experience that indulges in holistic development, and a multifaceted environment where the child is safe, happy, healthy, and well-nurtured by professional educators and caregivers.
Mrs. Shraddha Soni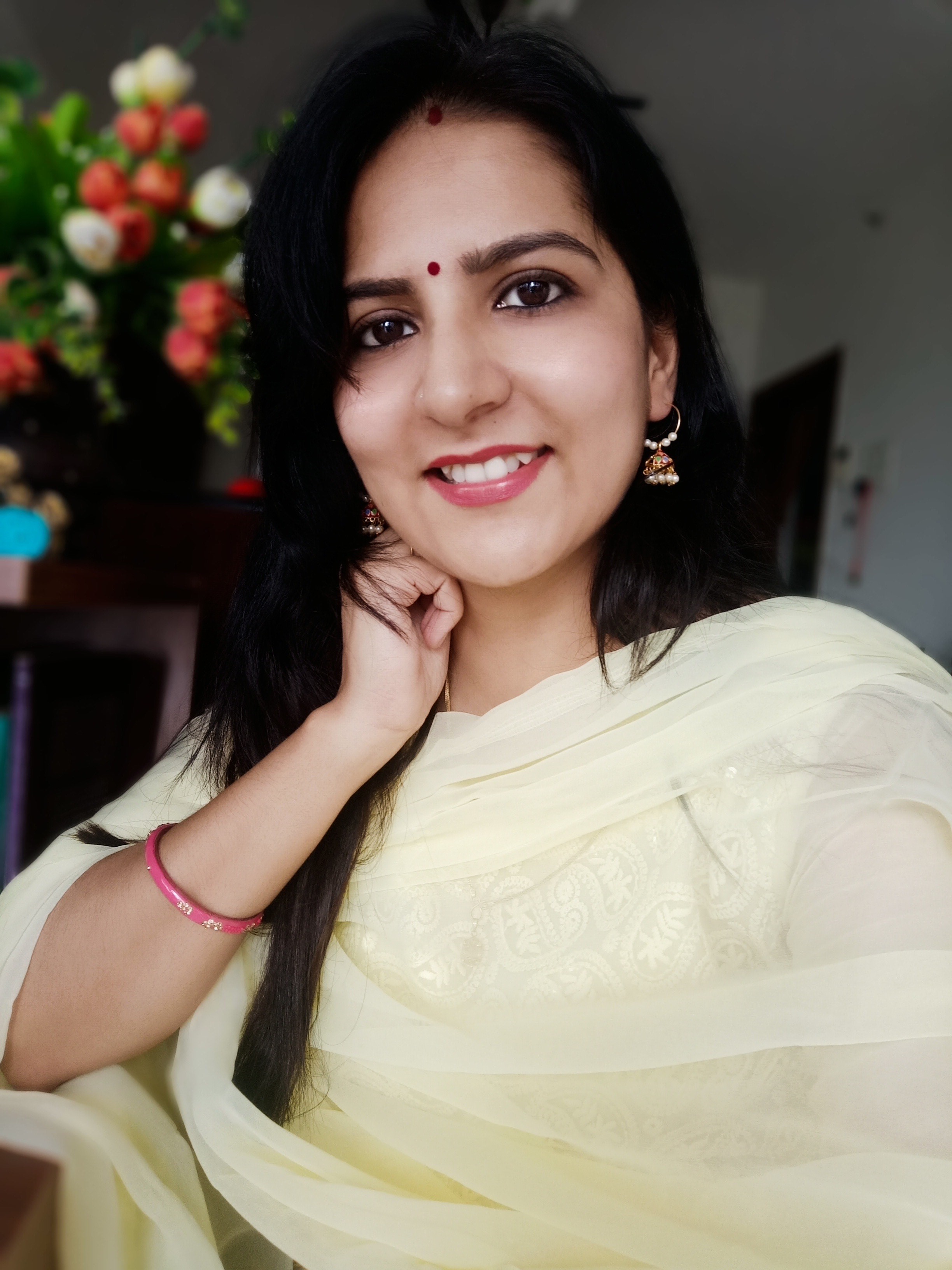 Shraddha Soni – Director Tatva Preschools Punawale, firmly believes that "Education is the best investment that a nation can make".
Her aspiration was always to be a guide, a mentor, a teacher. Despite her M.Tech degree and an IT career, she followed her passion in Engineering college as a Professor. Her love for kids grew a billion times more after becoming a proud mother of two. Shraddha is a great coach as she believes that without a solid foundation, we can't create anything strong. That's how her journey of preschool started. She has demonstrated her excellent soft skills in her previous institutions. As per Shraddha, a child's holistic development includes personality development, playful education and much more. Super passionate and dedicated towards her work, Shraddha is all set lead Tatva Preschools
schools Punawale to new heights
Tatva values her contribution to the organization.